We know and are responsible for ensuring that TP Wood Chippers are among the most reliable and long-lasting machines in the market. This is why we also know that the best thing you can do for your machine and yourself, is to use original TP wearing parts and spare parts with the ongoing maintenance of your machine.
All the wear parts and components in your TP Wood Chipper are designed and selected with care - and with the purpose of optimising the machine's running time and costs. Likewise, it is a goal to ensure that all wear parts are easily changed with standard tools. 
Read more about the most common parts here: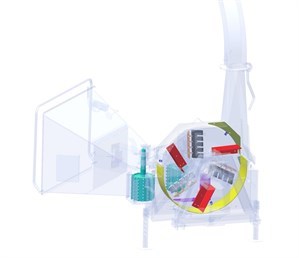 Wear parts Do's & Dont's. 
Click the picture to learn more:

Do you need wear and spare parts for your wood chipper?
Then contact us: T +45 75 80 52 00  
spareparts@linddana.com