Height adjustable ejector spout 
With the TP VARIO SPOUTTM you get several practical advantages in the daily handling:
EASY STORAGE 
When placed in the transport position you can reduce the height to an extent where even the large wood chippers can be stored in garages or containers. Given that the models with TP VARIO SPOUT

TM

 simultaneously have a foldable funnel, the space requirements are even further reduced.


SAFE TRANSPORT 
It is easy and safe to transport a wood chipper with TP VARIO SPOUT

TM

. By placing the ejector spout in transport position you don't have to worry about the total machine height, for instance when passing bridges.


FLEXSIBLE EJECTION 
Given that the ejector spout has several positions, it is easy to set the spout in the desired direction and blow the wood chip in for instance a trailer or container.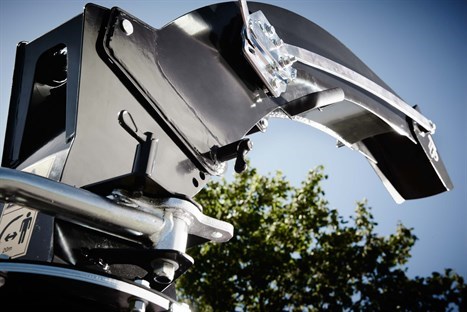 TP VARIO SPOUTTM is avaiable in two different versions and is standard on the following models:
1. TP VARIO SPOUTTM as an automated steplessly height adjustable ejector spout, electrically operated. Standard equipment on:
TP 280 MOBILE
2. TP VARIO SPOUTTM as a manual height adjustable ejector spout with six different operating positions.

TP 165 MOBILE
TP 175 MOBILE
TP 215 MOBILE